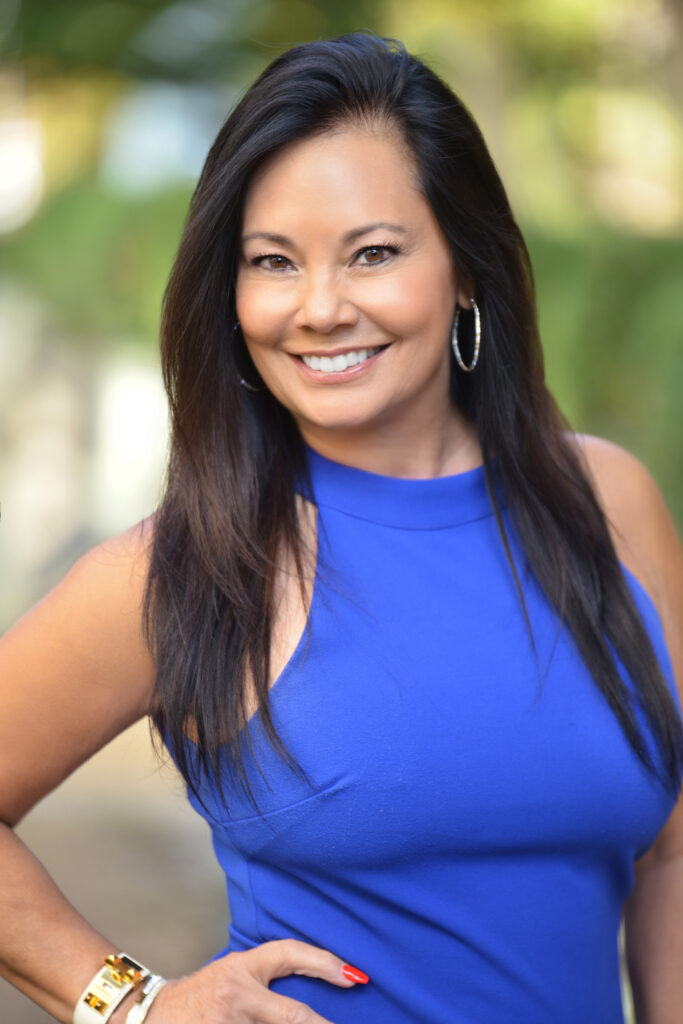 In 1998, Gina switched careers from owner-operator of hair salons and embarked on a real estate career that began in Chicago. Gina became Rookie of the Year at Coldwell Banker Lincoln Park Halsted office.
In 2005, at the height of her real estate career in Chicago, Gina wanted to bring her expertise to a new environment that offered a balance of quality of life and the ability to further her career and she chose Vail, Colorado as her new home. Gina soon became recognized as one of the top-producing brokers in Vail Valley, including producing $25,000,000 in the month of March alone in 2021. Gina's unique ability to analyze market data and housing inventory and stay well informed of local, national, and global markets, provides insights for assisting her clients in making solid real estate decisions for their portfolio. Gina also served as a director on the Vail Board of Realtors, Vail-Multiple Listing Service (MLS) from 2018-2021. Gina is prominent in the luxury market serving clients at every price point.
In 2019, many of Gina's clients/friends from Colorado wanted to purchase 2nd and 3rd homes in Florida. Gina flew to all points in Florida-Jupiter, Tequesta, Palm Beach, Naples, Bonita Springs, and Siesta Key to name a few, to assist them in acquiring their second home. In 2021, Gina made Jupiter, Florida her primary residence. Gina continues to assist clients in selling in Colorado and Florida real estate markets.
Going beyond the transactional aspects of real estate, Gina prioritizes relationships with a client and a client's desired outcome, and her concierge-style service, with a focus on client education, generates exceptional results. A gifted negotiator, she excels at getting buyers and sellers to a win-win solution for both parties. Gina has first-hand experience in many facets of real estate including sales of single-family homes, condos, new construction, mixed-use properties, and commercial sales and leasing. The largest purchase Gina assisted her client/developer with was a 117-unit apartment building in Vail Valley, with a price tag of
$31,500,000.00.
Gina is a connector with her vast network of agents and friends in North America and globally and is always ready to connect her clients with others, even if not for real estate, perhaps the best places to dine in the US, best hikes in Europe, sailing and yachting services, best Med-Spa in Miami and beyond. Gina enjoys seeking out new experiences and sharing those adventures with her friends and clients.
Gina's blessing has been to continuously gain larger circles of clients, that become friends and those friends are family and together they enjoy dining, golfing, hiking, biking, traveling, boating, and experiencing so much more together. Gina says, "When customers become close friends, it is one of the most rewarding aspects of my career." Gina has a zest for life!
Gina is a sought-after advisor and client advocate.
In 2023, Gina moved to establish her current primary residence in Alpharetta, Georgia. Gina's 5-pound long-hair chihuahua, Zara is always by her side. The impetus for the move is family. Family is of utmost importance to Gina. Gina's daughter Alexis, son-in-law Vlad, 3-year-old granddaughter, Emme, and soon-to-be-born grandson, live in Alpharetta, Georgia. Alexis is the Vice President Branch Manager for Pulte Mortgage in Alpharetta, Georgia.
Gina, a triple licensed real estate agent, in Colorado, Florida, and now Georgia, has joined Atlanta Fine Homes Sotheby's International Realty in Buckhead and Dillard and Company. Gina is thrilled to partner with her long-time friend and top-producing colleague, Zana Dillard. Gina and Zana Dillard met many years ago at Leaders in Luxury, an invite-only retreat for the top percent of real estate agents in the country, at Barton Creek Resort in Austin, Texas. Gina and Zana raise the bar by offering their combined 50+ years of expertise and knowledge in real estate to help clients turn their dreams into reality.
Active in her community, Gina is a member of Alpharetta Chamber of Commerce and Sandy Springs Chamber of Commerce. Gina enjoys supporting many of her friends' endeavors, whether it be new business ventures or distinguished causes such as the Selfless Love Foundation in Palm Beach.